Solving All Your Foot & Shoe Problems
We offer a helping hand (and heck, a helping foot too) for every person who walks through our doors.
Better mobility and increased athleticism
Comfort and relief from pain and greater quality of life
An increased sense of self worth and control over their circumstances
Solving All Your Foot & Shoe Problems
We offer a helping hand (and heck, a helping foot too) for every person who walks through our doors.
Better mobility and increased athleticism
Comfort and relief from pain and greater quality of life
An increased sense of self worth and control over their circumstances
Striving to Serve Our Community
We're people people. It kind of goes hand-in-hand (or is that foot-in-foot!?) with what we strive to do each day: Help folks solve foot-related health issues through one-on-one service and advanced footwear support solutions.
However, helping our beloved Southern Alberta communities stay mobile is just part of it. Assisting young people is dear to our hearts, and that's why we support local children.
Through our Happy Soles Program, we supply less-fortunate kids in the community with new, supportive footwear – so they can run and jump and play with some pretty great kicks!
Designed and created for your unique feet
Restore and modify your favourite footwear
Solutions to ease pain and get you moving
We haven't met a foot we can't help.
At Shoe Solutions, we're a passionate team of pedorthists!
A Certified Pedorthist in Canada is a highly trained professional who specializes in employing supportive devices to alleviate conditions affecting the feet and lower limbs.
In short, we're shoe doctors 🩺
striving to maximize your mobility 👟
We examine your posture, movement patterns and joint and muscle functioning
Then we design, modify or manufacture clinically fit footwear and foot appliances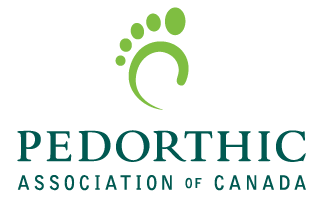 Let your feet take you where you want to go, pain-free
Fit-Tech; Management team lead
Tim is passionate about people, leadership, and serving our wonderful communities right here in Southern Alberta. He expertly implements our company culture through our Fit-Tech training program where he works with our team to deliver consistent 5-star experiences to each of our customers. A classic example of a lifelong learner, Tim has a passion for education, team development and personal growth – he's also an incredibly talented pianist with a bachelor's degree in music. We are so proud and honoured to have him on our team!
Administrator; AR/AP management
Mindy is one of our true integrators! She's enthusiastic about trying and implementing innovative new ideas and she loves bringing people together. Mindy's passionate about organizing chaos (no spreadsheet goes unnoticed), has a degree in exercise science, and loves to promote healthy living. When she's not running our business office, you can find her volunteering, MMA training, or consuming the latest trends or courses in business and personal development. Mindy consistently meets with our team members to further develop job descriptions and career paths that lead to happier, healthier and more fulfilled team members.
C. Ped (C); Clinical development team lead
Tanille is a certified Canadian Pedorthist through the CPC (The College of Pedorthics of Canada), and is the head of our Pedorthic and Clinical development here at Shoe Solutions. She has a Kinesiology degree, is a certified personal trainer and a committed lifelong learner. Tanille has the incredible perspective of "no obstacle is too big to overcome". She is committed to solutions-based thinking and will stop at nothing to develop a plan for success for those around her (especially her patients). She trains athletes, fit technicians, and the next generation of pedorthic professionals. She's the "spice" this Shoe Solutions taco needed!
C. Ped (C); Founder; Owner; Chief Visionary
The original trailblazer of Shoe Solutions, Ryan is a PFA Canadian-certified Pedorthist and is truly passionate about bettering the lives of others. Through authentically caring for people, Ryan seeks to completely redefine what it means to offer exceptional customer experiences. He loves to make everyone around him feel inspired, motivated and encouraged about who they are and about the future. Ryan and his wife Christine are also the founders of the amazing charity "Happy Soles", through which Shoe Solutions supplies footwear to children in need in Albertan communities. Ryan is also at the helm of the development of the new premium brand RFM, where he pushes the limits to create ethical, local and exceptionally well designed products right here in Alberta.
With a Masters in Business Administration, Kelli-Rae is our chief integrator – and professional tire-pumper! If someone fails to see their own potential, Kelli-Rae will be the first to recognize it – then tell you exactly what she sees. She has an incredible talent for building others up and helping each team member feel valuable and irreplaceable. Kelli-Rae is passionate about business, leadership and bettering the lives of those fortunate enough to work with her. When not running her other company, Kelli-Rae is in relentless pursuit of the smooth management and development of our brand and our most valuable resource: the PEOPLE of Shoe Solutions!
Jordan is our resident modification, refurbishment and shoe repair expert. When many are perplexed and at a loss at what to do, rest assured because Jordan will find a solution! Detail-oriented and passionate about his craft, Jordan is blazing the trail for normalizing the concept of "shoe repair" again! Witnessing Jordan's work is a front line experience of true passion, craftsmanship and creativity. He pours that energy and dedication into every product and service that comes out of his department. We're truly lucky to have him on the team.
Sydney is our "rock-star status" Fit Tech – to say she's integral to operations is an understatement. Sydney always goes above and beyond for our customers and those fortunate enough to work with her. Her huge heart for people and passion for serving others extends beyond the four walls of our business. When she isn't offering the highest standards of service and education to our customers, Syd can be found volunteering and helping others in our community to feel loved and valued. Sydney is always looking for ways to make everyone's lives better through her gift of service and is constantly in pursuit of bettering herself, both as an employee and a human being!
Fit Tech; Retail and business development specialist
Chris is an industry veteran who's been serving Southern Alberta for over 20 years. His extensive knowledge in technical footwear products, combined with his unbridled enthusiasm, make him an ideal team member and customer service expert. Ask anyone who knows Chris and they'll tell you about his unique ability to make anyone feel comfortable, informed and well-equipped to handle any footwear-related challenge they're faced with. With Chris' expertise, experience and our Shoe Solutions culture, you need not look any further for advice on all things foot and footwear – and of course, adventure!