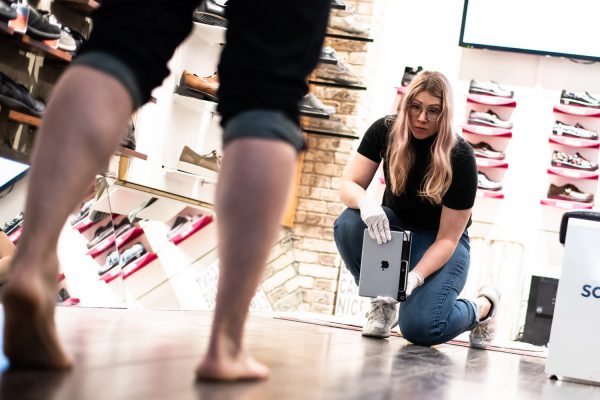 A painful stride isn't something you just walk off.
Every time you stand up and move, foot pain slows you down. It makes work more difficult and play less enjoyable.
Unchecked, foot pain reduces your quality of life, making you feel:
Defeated because you can't move like you used to
Frustrated that no matter how long you rest, it doesn't go away
Confused about how to get back to doing the things you love
Hi! We're RFM Orthotics Lethbridge
Highly trained orthopedic experts
With over 15 years of experience in the field, we haven't met a foot we couldn't help.
As trained pedorthists, AKA foot alignment guides, we analyze and determine your unique foot health needs so we can recommend supports, bracing and/or other devices that will ease pain so you can move easy again.
We are:
Canadian Certified Pedorthists (Both with PAC, and PFA Canada)
Footwear design, repair and modification technicians
Foot orthotic and custom device experts
Athletes and community members who help people maximize their mobility!
Tanille Poirier
C. Ped
(Canadian Certified Pedorthist)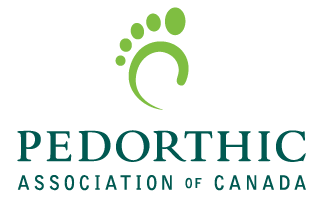 Bs. Kin
(Bachelor of Science in Kinesiology)
C. Ped
(Canadian Certified Pedorthist)

Our Happy
Orthotics Clients
Frequently Asked Orthotics Questions
RFM Orthotics operates out of a separate location from Shoe Solutions, in the Health First building in South Lethbridge. It is here that we provide custom foot orthotics for people across southern Alberta. We custom create and sell an array of orthotic foot inserts to free Canadians from foot paint so they can return to their daily activities and favourite activities. Since the beginning, we've worked hard to provide not only the best healthcare products for feet but also an outstanding orthotic treatment experience for Canadians.
Our founder, Ryan Boles, is a Canadian Certified Pedorthist. RFM was born from his enthusiasm for making Albertan's lives better through more effective foot health services. As we continue to grow, Ryan is focused on reinventing the level of customer experience in the custom foot orthotics industry through genuine care for our customer's comfort and taking any step necessary to solve foot issues. In addition, RFM donates shoes to children in need in Albertan communities through the wonderful Charity organization "Happy Soles," which was founded by Ryan and his wife Christine.
RFM is made up of a dedicated group of trained pedorthists who work hard to ease complex foot care needs with custom-made foot orthotics! We assist Lethbridge clients in achieving and sustaining improved foot health so they can go back to the movement they love.
We maximize your mobility and foot comfort by pinpointing faulty foot mechanics and addressing issues with custom-made orthotics. To do this, we follow a holistic path that takes into account your posture, gait patterns, and joint and muscle functionality. Then we design, alter, or produce footwear and foot supports designed to directly help any issues we find to improve your foot conditions. Through this all, we strive to give every visitor proper pedorthic assistance in a positive environment.
At RFM, we provide foot pain assessments and pediatric (children's) foot assessments. Then using our years of experience in biomechanical assessments for proper alignment, we craft durable foot supports using cutting-edge technology. This not only maintains the health and strength of your feet, ankles, and knees but also can reduce pain in your knees and hips.
Visit RFM Orthotics at 1075 Mayor Magrath Dr S to talk with one of our skilled foot experts about how we can help you live a better life through custom footwear solutions. Then visit Shoe Solutions to have your feet sized with our Aetrex scanner by one of our highly trained fit techs. They'll walk you through the results and give you footwear recommendations to better suit your needs. We can also modify your current footwear if necessary so they fit your feet perfectly!
Visit our custom orthotic clinic in Lethbridge to receive a detailed foot exam!